Survey
without Transport Code
CLICK HERE to complete a survey without a transport code
Get your WOW Now!

RSQ911
Contact Information
Phone:
855-9777-911
855-9-RSQ911
Address:
709 Woodrow Street
PMB 126
Columbia, SC 29205
Our
Team
Principals

William Gerard, MD, CPE - Founder & CEO
Dr. Gerard is the Medical Director for one of South Carolina's largest Air Ambulances services and also oversees the capital city's 911 ground EMS system. In addition, Dr. Gerard is the Chief, and Director of Professional Services, for the Department of Emergency Medicine at Palmetto Health Richland in Columbia, South Carolina. He is a former President of the South Carolina College of Emergency Physicians, and is an active member of numerous prehospital and emergency medicine societies.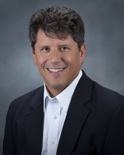 Patrick Hunt, MD, MBA - CIO
Dr. Hunt holds an MD from the University of North Carolina at Chapel Hill, and an MBA from Duke University. He has been instrumental in a number of start-up firms, including founding Shift Administrators, LLC. Dr. Hunt was the founder and CEO of PSH Group, LLC, a leading web development firm with clients spanning the globe and the parent company of Bsitter.com. He has expertise in a variety of programming languages and in graphic design. Dr. Hunt currently serves as CEO of Carolina Care, PA, one of the largest single specialty medical practices in the Southeast.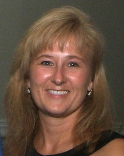 Kelly Hawsey, MA, BS, CFRN, CCEMT-P - Director of Special Projects
Kelly received her MA in Management from the American Military University in 2007 and her BSN from The University of South Carolina in 1989. She has been involved with flight nursing since March of 1991. She currently serves as the Stroke Center Manager for Palmetto Health Richland Hospital in Columbia, SC. Her background is in ICU and ER, and she is a Certified Flight Registered Nurse (CFRN), Certified Medical Transport Executive (CMTE) and a Critical Care Paramedic (CCEMT-P).
Kelly is also a Reserve Deputy and Tactical Medic with the Richland County Sheriff's Department and a Medical Specialist with South Carolina's Urban Search and Rescue team, SC Task Force-1.

Blake Birkenfeld - CTO
Mr. Birkenfeld earned his BS degree in Computer Science from Texas A&M University, and his expertise includes web development, client/server application development, database design, computer algorithms, and graphic design. He is currently the co-founder and CTO of Shift Administrators, LLC, and he also serves as CTO of PSH Group, LLC.
Advisory Board

Scott Kunkel, RN, MBA
Mr. Kunkel has been involved in transport medicine for the past 23 years. His experience includes pre-hospital emergency BLS / ALS, critical care ground transport, rotor wing and fixed wing air medical transport. Mr. Kunkel holds a MBA with a concentration in Healthcare Administration and a Bachelor's of Science Degree. He is a Certified Medical Transport Executive, Certified Flight Registered Nurse, Flight Paramedic-Certified, and has been a Nationally Registered Paramedic since 1988. Mr. Kunkel is currently employed with air medical organizations in Ohio and Michigan. He is a site surveyor for the Commission on Accreditation of Medical Transport Systems (CAMTS). He maintains memberships in the American College of Healthcare Executives (ACHE), The Society for Healthcare Strategy and Market Development (SHSMD) through the American Hospital Association and a number of clinical associations.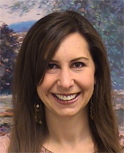 Lara Dean, MD
Dr. Dean is an Emergency Physician in San Antonio, Texas. Before moving to Texas she served as an assistant air medical director in the Midlands region of the Palmetto state. Prior to becoming a physician, Dr. Dean was an Emergency Medical Dispatcher and a Paramedic.

Pate Cox, RN, CFRN
Mr. Cox currently serves as a base manager for one of the largest air medical providers in the US. He is a registered respiratory therapist, paramedic, and certified flight registered nurse. He has over 15 years of direct critical care patient contact.

Marty Delaney, BA, CMTE
Mr. Delaney is a Regional Business Director for Air Methods Corporation, holds a BS in Business Administration and is a Certified Medical Transport Executive. His experience includes 10 years as Director of Operations for a ground ambulance service in upstate NY, flight paramedic, Chenango County NY EMS Coordinator and program director for an air medical program. He maintains membership in the American College of Healthcare Executives and serves on the PA Air Medical Task Force.